Many travelers enjoy learning about the history behind the cities they visit. With the various museums near Tulsa, there is no shortage of knowledge. Within these galleries, locals and tourists alike learn about subjects ranging from art to the founding of T-Town. Here are four of the best:
Learn the History of Sand Springs
Sand Springs is home to a cultural and historical center that strives to preserve the heritage of the growing city. Located in the Page Memorial Library Building, this gallery features permanent exhibits along with revolving displays that hold ties with Oklahoma and the town itself.
Sand Springs has more to offer than a little bit of their heritage. When it comes to overnight accommodations, Riverview RV Park is Sand Springs' finest spot with luxurious amenities and affordable rates.
Gilcrease
Of all the museums near Tulsa, Gilcrease covers one of the widest varieties of topics. Started by Thomas Gilcrease, a local oil tycoon and art enthusiast, this institution now holds the biggest collection of American Western art in the world. During your visit, stroll through the Gilcrease Gardens, which cover over 23 acres with a variety of themed landscapes.
As the exhibits continuously change, so does the menu at the Restaurant at Gilcrease, located on sight with a view of the Osage Hills. From lunch to Sunday brunch, this restaurant offers a menu almost as eclectic as the gallery itself.
For Amazing Artistic Galleries, Head to Philbrook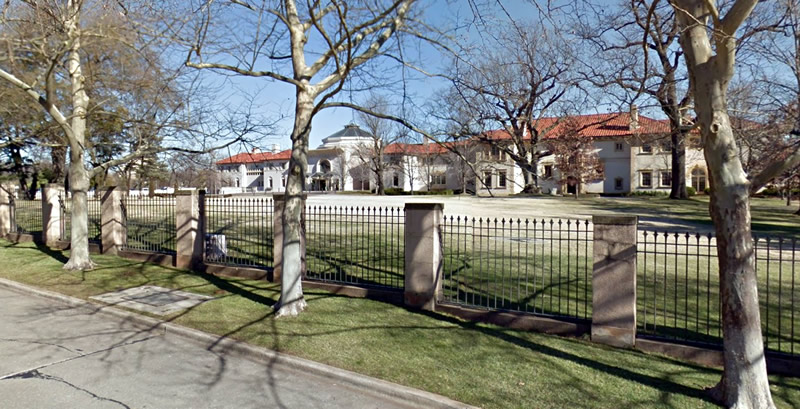 While the Gilcrease Institute is no small attraction, Philbrook's exhibits and collections are a must-see. Perhaps the most enticing is the newest permanent installation "The Venerate Outpost," a captivating log cabin that only gets brighter as the night gets darker, with LED lights shining through stained glass windows and glass lamps collected by locals. Outside of the large former home, you will find 25 acres of gardens that transport you to another world, including an edible teaching garden.
Just like the other museums near Tulsa, both Philbrook and Philbrook Downtown are a short drive from Riverview RV. For those most interested in the beautiful gardens, Riverview is an excellent option for a night's stay. With nature trails and a view of the Arkansas River, this campground offers sights and experiences to which the city cannot compare.
Tulsa Air and Space
This center is unlike all other museums near Tulsa. Not only will you learn about the skies and beyond, but TASM also features a planetarium for a captivating galactic experience. The planetarium regularly shows full-dome video and also holds interactive programs to get children interested in exploring. Tourists learn about Oklahoma's past with aerospace with interactive exhibits, many of which are interactive and hands-on. For aircraft enthusiasts, TASM is home to many planes with rich histories.
After Checking out the Museums near Tulsa, stay at Riverview RV Park
Located just a few miles from most museums near Tulsa, Riverview RV provides the perfect place to set up camp during your visit. With affordable rates, amenities like self-service laundry and a cookout area, and handicap accessibility, our campground is the perfect place to escape the bustle of life. To make a reservation, visit us online or call us at (918) 245-8588.