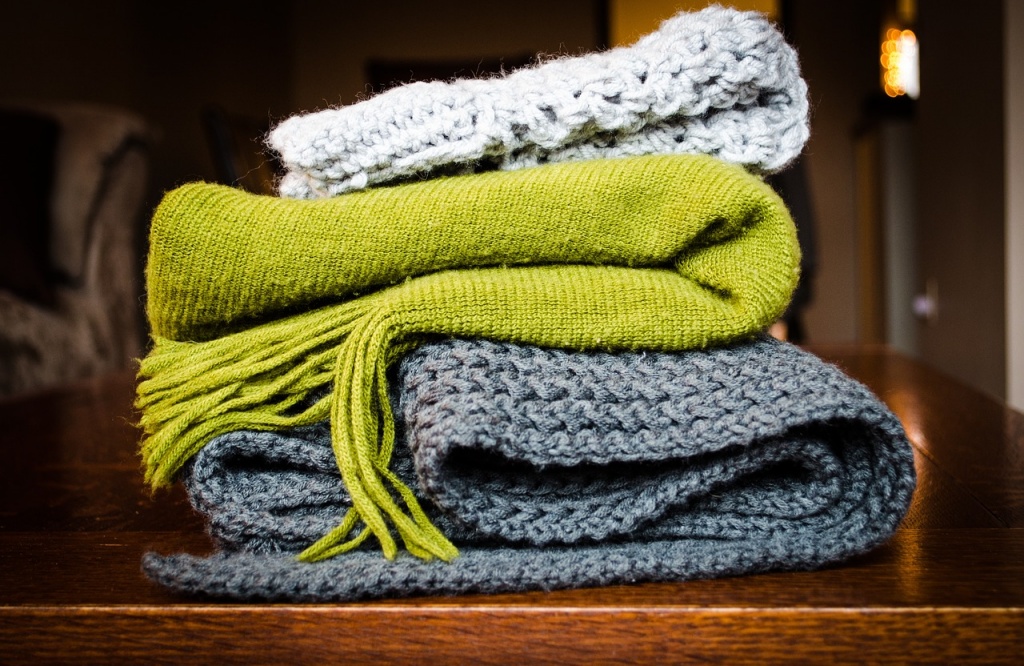 Winter camping in Sand Springs and Tulsa is an experience unlike any other. With reservations at the right cold weather RV park and a cozy motorhome, anyone can have a great time!
Prepping for Winter in a Home on Wheels
Before you take off for your cold weather RV park, it is vital you prep your motorhome for the ride. Without taking special precautions for the low temperatures, travelers face a higher chance of freeze-ups, which can lead to cracked and bursts pipes, as well as plumbing problems.
Antifreeze, heat tape, insulation, and space heaters can keep the freeze away. A little antifreeze in your holding tanks can keep valves from freezing, while heat tape and insulation add an extra layer between your pipes and the frigid air. Space heaters placed strategically near pipes also keep everything flowing.
Spending the winter in a cold weather RV park takes preparation, but it is well worth the effort.
Functionally Decorate your Motorhome
Just like the décor of your home might change with the seasons, the interior of your motorhome should change as well! Swap out colorful spring and summertime curtains for thick drapes, providing an extra layer between your home on wheels and the outside. Add throw rugs in the high-traffic areas of your space, both for comfort and as insulation.
Blankets provide decoration and function! These pieces to the interior and are great to cuddle up with on a cozy night. To tie your home away from home together, add some aesthetic pieces, including pictures, posters, and small pieces that can tuck away while the vehicle is in motion.
When it comes to a color scheme for your motorhome, there are many options when your destination is a cold weather RV park! Icy blue and white make for a fashionable pair, as do earthy and metal tones, warm wood and dark colors, and even more combinations! Ultimately, decorate as you see fit. If you decide you want a change, there are many shops around Sand Springs and Tulsa to give your ride a new look!
Relax in Sand Springs, get Busy in Tulsa
While some people take a trip to a cold weather RV park to relax for the season, others like to get up and active! Campgrounds in Sand Springs offer the perfect mix of these feelings! Sand Springs offers a quiet and relaxing rural atmosphere, while Tulsa holds excitement as a big city. From shops and restaurants to parks, Tulsa has a little something for everyone.
With only a short drive between the two cities, there is no reason you cannot have your relaxing days and your exciting days! Both Tulsa and Sand Springs also offer walking and hiking trails, fishing, swimming, and more recreational activities to get your fill of fresh air. At the end of the day, come back to your home on wheels and relax by the fire.
Visit Riverview, the Perfect Cold Weather RV Park in Sand Springs
For gorgeous scenery and a relaxing atmosphere, come and stay with Riverview RV! Our grounds are only a short drive from Tulsa, giving travelers the best of both worlds. Riverview has been providing travelers with clean and safe campgrounds since 2009. We are open 365 days a year, making us a great warm and cold weather RV park! In addition, our reasonable rates range from daily to monthly for your convenience. At Riverview, we offer comforting amenities including self-service laundry, a cookout area at our gazebo, a dog park, and more! Check in with our owners on things to do in the area! To learn more about our rates and amenities, contact us online or call us at (918) 245-8588.