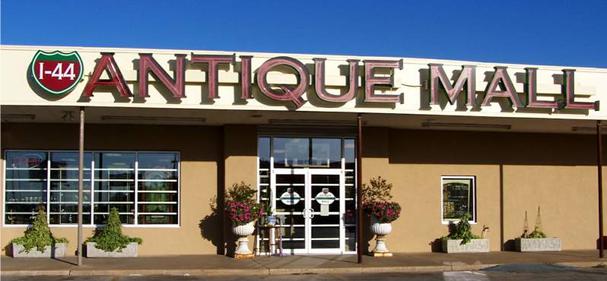 Antiquing is an art form that takes dedication, a tasteful eye, and most importantly, quality markets. There are many antique shops near Tulsa that offer unique and rare items for collectors, decorators, and everyone in between. Check out these businesses for the best buys around T-Town
River City Trading Post
Just 15 minutes south of the city, River City Trading Post is one of the hottest antique shops near Tulsa. This store provides collectibles, odds and ends, and more. No matter who you are or what you are looking for, you will find it at River City Trading Post. Since 1994, this business has been providing locals and tourists alike with vintage, hard to find, and unique items.
As an added bonus, River City is located in Oklahoma's Antique Capital, downtown Jenks. After checking out what the trading post has to offer, move on to one of the many other markets around Jenks, such as the next spot on our list of best antique shops near Tulsa.
Attic Treasures
While Attic Treasures also functions as a boutique and home décor hub, their untouched vintage items make this spot one you will not want to miss when checking out antique shops near Tulsa. Attic Treasures specializes in baby and bath and body boutique goods, so remember to grab a few items to pamper yourself after a day of antiquing.
Rainbow's End
Rainbow's End is one of the more eclectic antique shops near Tulsa. Filled to the brim with an assortment of items from earlier times, Rainbow's End takes patience and a keen eye to find just what you are looking for. However, do not let the amount of goods scare you away! With patience and persistence, the best treasures can be found. Enter the store with the mindset of a search-and-find mission, and you will have luck.
The Many Shops of Cherry Street
Some of the Best Antique Shops near Tulsa can be found right along Cherry Street. This sweet spot is perfect for lovers of vintage and high fashion alike.
Cheap Thrills Vintage is Tulsa's largest vintage clothing store. Whether you are looking to sell, buy, or trade; this is the place to be. Along with fabulous outfits from decades ago, Cheap Thrills also sells accessories and vinyl to complete the aesthetic.
The Antiquary, Ltd. features vintage and antique items, typically in the form of fine art and furniture. Take a visit to both the Antiquary, Ltd. and Cheap Thrills to dive headfirst back into earlier times, from the way you dress to the way you decorate your home.
Also featured on Cherry Street, Rustic Cuff and The Nest are two beautiful boutiques offering jewelry and home goods respectively. While these spots are styled on modern trends, they are a great place to stop for finisher pieces.
Riverview RV Park
With all of the fabulous antique shops near Tulsa, there is no reason you out of town visitors cannot turn their shopping into a multi-day antiquing road trip. Give yourself time to explore all the curated goods that T-Town and surrounding areas have to offer, and make our RV Park your base of operations. At Riverview RV, we offer luxurious amenities to our guests at an affordable rate, making our spot the perfect place to set up camp on a multi-day shopping trip. From hot showers and self-service laundry to fully equipped pads and free cable, our park offers all the comforts of a hotel without the rates. To learn more about our park, visit us online or call us at (918) 245-8588.